If you're one of the many users of Kik, who no longer feel safe using the app, then you need a Kik replacement. Famous for its several criminal cases that were filed against the developers in the United States, users have been forced to look for instant messaging apps like Kik.
If those mentioned above are not even the reason why you'll be looking for a Kik alternative, so you can chat and meet new people, here are some ideas anyway. Better to have it and not need it than need it and not have it right?
Related read: 11 Best Free Websites to Stream Movies Online Without Signing Up
Alternative Instant Messaging Apps Like Kik
There are many other instant messaging apps you can choose from with more unique features than Kik, and you can't seem to find a Kik replacement. If you have this challenge, then here are eight best instant messaging apps like Kik you should download and install on your smartphone.
1. WhatsApp
Although WhatsApp was launched in 2009, it has become arguably the most popular instant messaging app in the market. Facebook bought WhatsApp for $19 billion, and It boasts of at least 1 billion users every month. The app has a friendly user interface that makes it easy for users to chat. It has unique features that help users send messages and multimedia files with the tap of a button. You can download and install the app from both the Google PlayStore and iOS store. The app has a lot of emojis, memes, and gif, that makes chatting with friends and family fun.
2. Google Hangouts
Hangouts is a Google-owned instant messaging app that has become an excellent Kik replacement. Just like other Google products, Hangouts is completely free on both the iOS store and PlayStore. The app has both video and phone call features you can use to connect with friends and family. You can also send emojis, stickers, and gifs to your contacts while chatting. For a more personalized chatting experience, you can customize your profile to your preference. To access this instant messaging app, you must have a Google account.
3. Facebook Messenger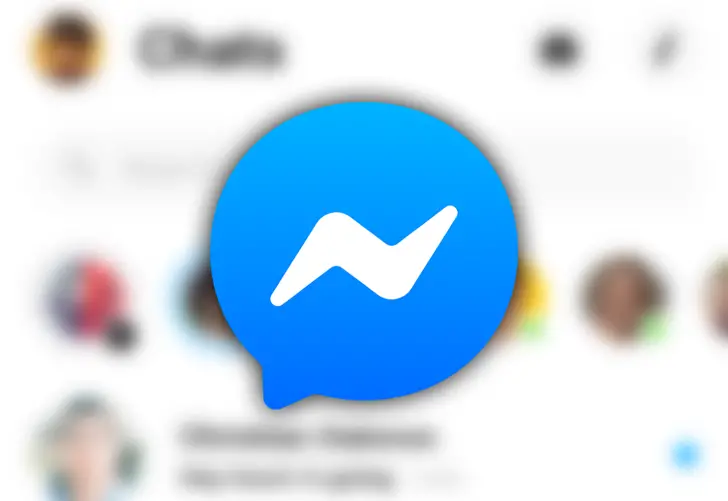 Owned by the popular American social media company, the Facebook messenger has become an excellent Kik replacement. Just like other instant messaging apps that require you to create accounts, you will need to create a Facebook account to start using the messenger app.
Facebook messenger has several premium free features you can use to send text messages, pictures, videos, and other multimedia files. Chatting with Facebook messenger is fun and easy because of its friendly user interface, and you can send emojis, stickers, gifs, and emoticons. Facebook Messenger is available on Android, Windows, BlackBerry and iOS devices.
4. Slack
Unlike other instant messaging apps, Slack has extensive usage in the formal work environment. The app has a directory of different chat groups targeted at sharing resources in a virtual workspace and letting workers connect while working. Slack allows for integration with other productivity apps and cloud storage services like Zendesk, Asana, etc – which helps organizations store their shared files easily. The app has additional features that allow users to schedule meetings, manage resources, assign tasks, etc. Users can access more features if they subscribe to the premium plan.
5. Telegram
Telegram is a cloud-based instant messaging app that provides end-to-end, self-destructing, and fully encrypted messaging service to millions of people around the world. The app is free and available on several platforms. Its privacy features are considered one of the best in the market. You can send pictures, videos, and music files to your friends. Chatting on Telegram is fun because you have an extensive directory of emojis GIFs, emoticons, and you can see the best emoji apps. Setting the app's timing feature allows you to destroy messages between one second and up to a week.
6. WeChat
WeChat is another instant messaging app like Kik you download and install on your smartphone. BlackBerry developed the app, and it has become a popular choice among users. WeChat has both video calling and voice calling features. You can send pictures, music, videos as well as text messages to all your contacts. The instant messaging app has a feature that lets you shake your mobile device to find and connect with new friends. WeChat has a rich directory of free stickers, emojis, and gifs you can send to friends. You can download this free instant messaging app on different android, Windows, BlackBerry, and iOS devices.
7. Viber
Viber has been an excellent Kik replacement given that it is an end-to-end encrypted messaging app. Your conversations are safe and secured from third-parties. The app offers its users a lot of premium features for close to nothing. Just like WhatsApp, you will need to create an account with your phone number. You can send pictures, videos, music, and text messages.
The app has both phone call and video call features although you will have to pay for calling phone numbers that are not registered on Viber. You can buy ViberOut credits to enjoy this service. Viber has a massive library of free and paid stickers, emoticons and emojis for an exciting chat with your contacts.
8. Discord
Discord is the best instant messaging app among game lovers. It has different versions for mobile devices, desktop, and the web which you can use to access your account. The app has features that allow players to create and join different group servers. You may want to create a Discord group for players who enjoy games like GTA for example and add cool bots to your server for a more enjoyable experience.
Users can send voice messages, text, and pictures. It supports GIFs, emojis, and emoticons too. Although Discord is a free messaging app if you want access to premium features like custom emojis and animated avatars, then you will need to pay a monthly fee of $9.99.
If you're looking for a kik replacement in terms of dating and meeting new people, Check out these apps like Tinder, you'll find it helpful.