We get it, Pinball games are fun, no wonder you're looking for the best pinball games for your Android device. Well, you're in luck as we've made this list for you.
There are many game genres out there, from action PvP battle based games to the similar gacha games to more subtle, simple endless runner games like subway surfers, pinball games are an entirely different animal on its own and if you like this type of games, we think you're special.
It takes precision and calculation to effectively play pinball games, they can sharpen your mind and help you learn patience, in case you don't know.
If you're looking for the best pinball games for Android in 2020 and beyond, these are the best options for you, according to installation counts and reviews on the Google PlayStore.
PinOut is one of the most exciting pinball games out there with stunning graphics and amazing gameplay. While there's not much innovation to be done about pinball games but top publications call this one special.
If you've ever played one of the games played by the developers, Mediocre games, talking amazing games like Smash hit, you'll be able to appreciate the kind of design and quality PinOut brings to the pinball games table.
And just like every other game by Mediocre, PinOut is free to play and add free, you may just have to pay for premium features.
Rush is not exactly in the traditional pinball games genre but there are a ton of similarities that makes us just want to add it. Consider Rush an arcade game with a similar design to pinball games, if you've played a couple of these pinball games and want to switch things up, this is the game to play.
Rush is very popular, it has over 381,000 reviews with an almost perfect review score on the PlayStore.
Rush has over 100 challenges that you can complete and it goes from easy to medium to hard like you'll expect every other game in this genre, there are many features to enjoy while playing Rush, its also free to play.
Pinball Deluxe brings back the original classic pinball gameplay with its cool retro customizable tables.
Pinball deluxe does have many features, no wonder its amass more than 45,000 reviews and 1,000,000 installs on the PlayStore. This game offers many features from Collectible mods for table customization to an online multiplayer mode so you can play against others.
With over 50 levels of brick breaking in "Brix" and other highlights, you're in for a treat with the Pinball Deluxe game.
3D Pinball as its name implies delivers your favourite type of game in stunning 3D graphics.
As the developers highlighted, it is one of the most realistic pinball games ever made and you could be playing it on your device free of charge without paying a single cent. Play missions and complete certain objectives to win prizes (high scores and extra balls).
Enjoy the best of pinball games with the 3D Pinball game.
Ever been to vegas? Well whether you've been there or not, this game will give you the feeling.
Enjoy Pinball flipper game with very precise physics and great graphics. This game is quite popular, and it offers quite a lot of features built-in one app.
This is one of the best pinball games you can download and play for free right now.
Pinball Pro is one of the most popular pinball games on the planet with over 280k reviews.
The design of this game is very unique and it offers left to right side controls. This game boasts of the most advanced ball physics among other pinball games and has some amazing soundtracks that make your gaming experience even more interesting.
Like every other pinball game, Pinball pro is very easy to play. Simply launch the ball and tap either side of your screen to pass the ball around, its that easy.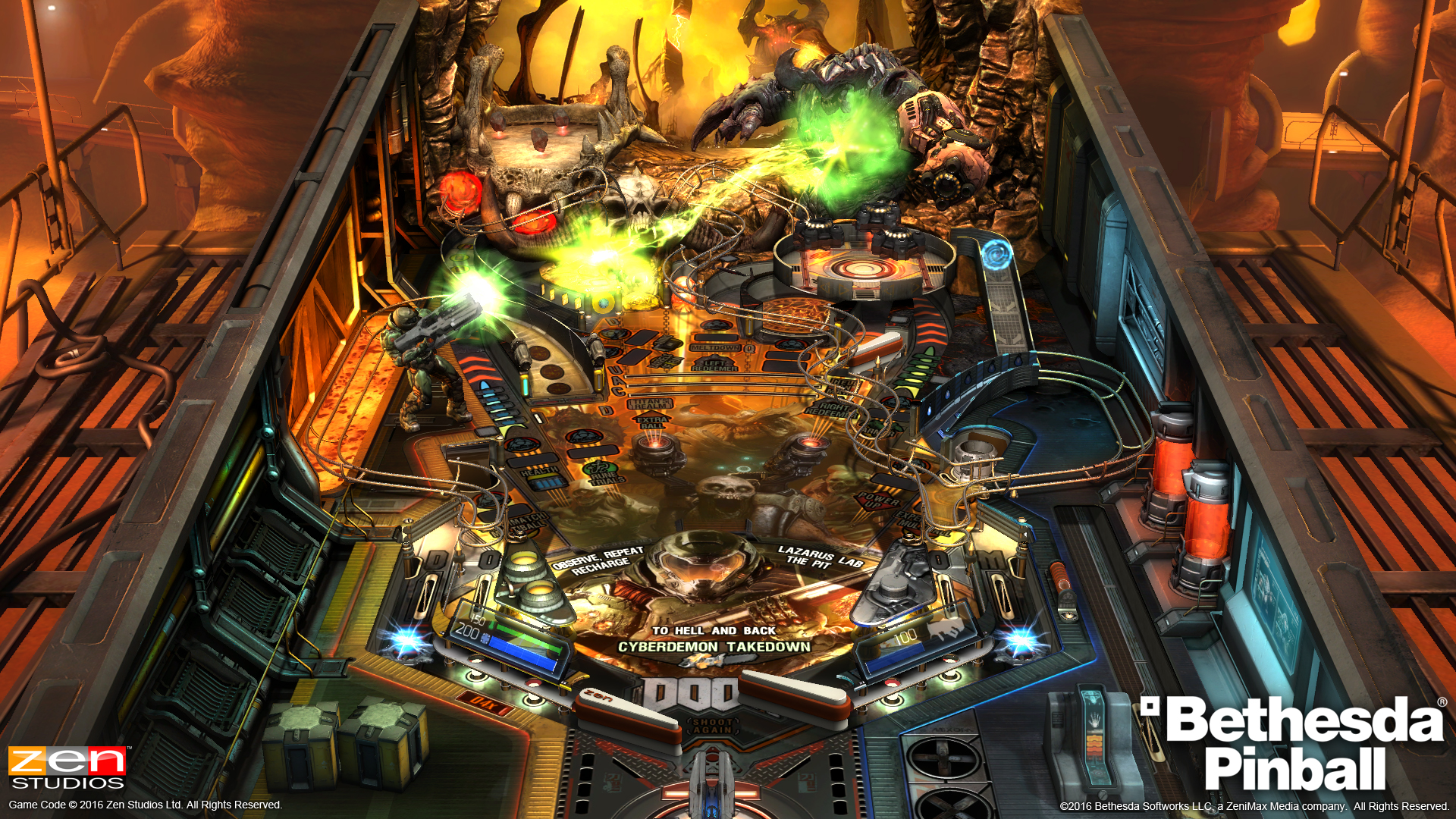 Zen pinball was created by Zen studios, if you've ever played one of the games from these guys, you'll know you're in for a treat with your gaming experience.
Zen Pinball is unlike any pinball game you've played before as the tables on this one are transformed to feature some of the biggest entertainment brands in the world right now so you just don't get that bland table design.
This is not the first pinball game Zen studios is making so you're in for a treat with this one as well.
Again with the classics.
If you're the type that likes to play your pinball games the original style, no mods, nothing to ruin the experience we're all used to, this is the game to install.
Kill time winning points playing an amazing game like this one, it is one of our favourite on this list of amazing pinball games with its down to earth simplicity just like PinOut up there.
Vector pinball is perhaps the smoothest pinball game of 2020 with its neat, clutter-free design, and offers something a bit different than you'll expect from the other pinball games on this list.
While the game is quite new and open source, you'll appreciate the fact that it is ad-free and has no in-app purchases option, just play as long as you want. Since Vector Pinball is open source, if you're an enthusiast and would like to contribute to the code or the game design, they have a GitHub page.
10. Quantic Pinball
Take your love for Pinball games to the next level with this pinball game.
Quantic Pinball unlike other games on this list isn't free, it cost about $3 and could be one of the best pinball game you'll ever play. This game comes with up to 8 different pinball gaming mode with special gameplay effects like magnetic fields, balls teleportation and more.
Don't also forget that the ad-free experience you'll enjoy as a result of paying for this game, we believe its truly worth going for if you're a fan of seeing new stuff in games you like.
Read next: 7 Best Free Camera Apps For Android and The Best Free Websites to Stream Movies Online Without Signing Up