It is normal to become tired of the stock launcher on your phone after looking at it for too long, it just looks bland at some point. Luckily, you can swap it for something more attractive as a 3D launcher.
Yes, 3D launchers can make your phone look exciting. After all, if it changes your phone's original appearance and offers you features like eye-catching icons and themes. That's one of the best things about the Android OS, you can change almost anything you want to give you the kind of aesthetics you desire.
Read this: 8 Best Free Camera Apps For Android 2020
The Best 3D Launchers for Android
The Google store is littered with various launchers. But with the top 3d launcher picks in this post, you can get one that would suit your Android device. Here are the best 3D launchers for Android.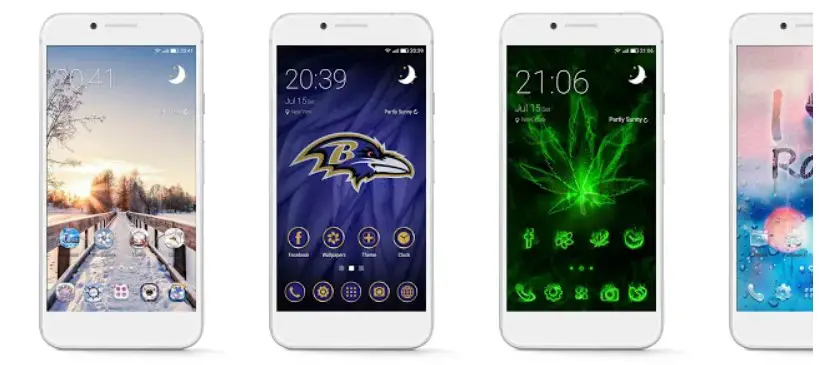 With millions of downloads, the Go Launcher is one of the best 3D Launchers on Google play store. Its popularity does not come as a surprise, especially as this option offers the following incredible features.
Go Launcher offers thousands of mobile themes for Android. Thanks to this Launcher, you can change your phone home screen's look and not get bored with the results. Besides, you get regular updates of HD wallpapers that from various categories.
For checking the weather in your city (or any other location), Go Launcher offers a dedicated widget for the job. Moreover, you get to use widgets for the calendar and search functions of your Android device.
Security features are top class on this app. It has an app management system that keeps prevents unauthorized access to your phone. You can download Go Launcher for free. However, you will have to cope with various ads.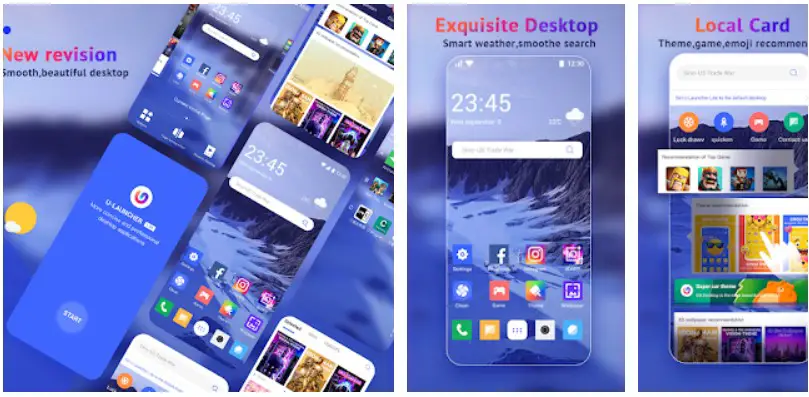 If you want another 3D launcher for Android devices, the U Launcher 3D is another option that you should install. Offered by Moboapps Dev Team, this LauncherLauncher is also popular on Google Playstore.
With this LauncherLauncher, you have unlimited access to free themes. Besides, they work well with various types of most Android devices, which makes it a perfect addition to your phone. Asides themes, you enjoy a 3D parallax background on your device. This feature promises one of the best 3D interfaces you can find.
For clearing junk on your phone, U Launcher 3D has a dedicated speed booster. It also helps to cut the features that drain your smartphone's power. You will also love the interface that is easy to use. U Launcher 3D is free, but it comes with ads.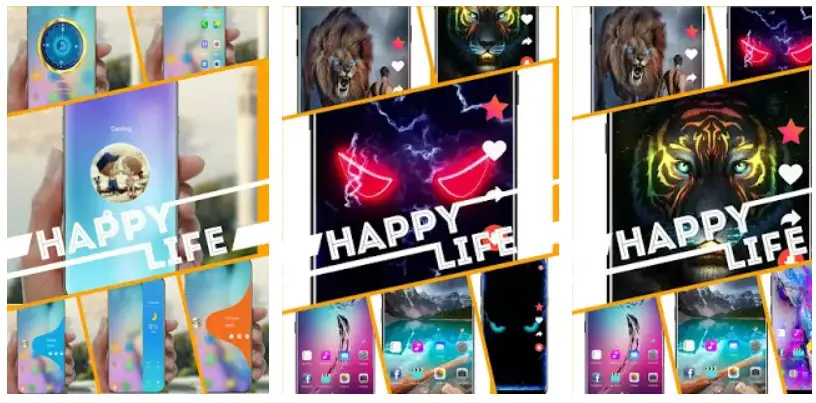 This app boasts of what the developers call a "3D water effect". With this feature, your phone looks as beautiful as a waterdrop. Besides, you have thousands of themes and wallpapers for free.
Asides the attractive interface, the 3D Launcher for Galaxy S10 and Live Wallpaper provides an edge screen for contacts, music, tools, and apps. To sweeten the deal, you also have a set of ringtones.
Even if the app is designed for a Samsung flagship, it works with most android phones. Like most 3D launchers on our list, this one is free but supports adware. Overall, it remains one of the best 3D launchers for Android.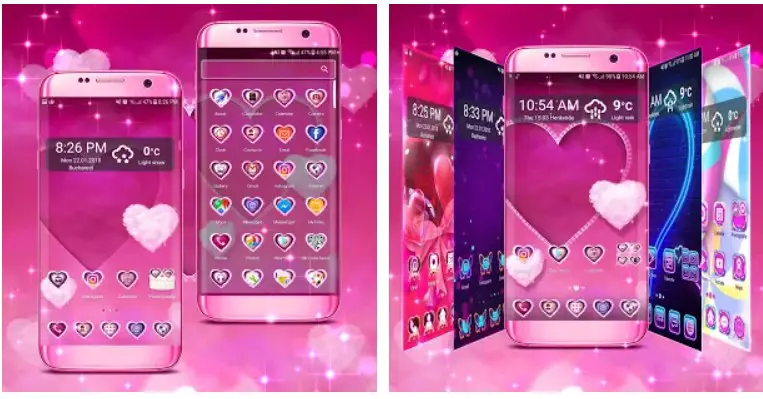 If you want something extra stylish, install the 3D Launcher New 2020. Using this free Launcher, you can swap your boring home screen for a pink HD Launcher theme.
Are you tired of your font? 3D Launcher New has options for changing the font on your phone. If you also want to go for brighter colors, the Launcher has got you covered.
Installing this app does not require any complicated steps. Just install and activate.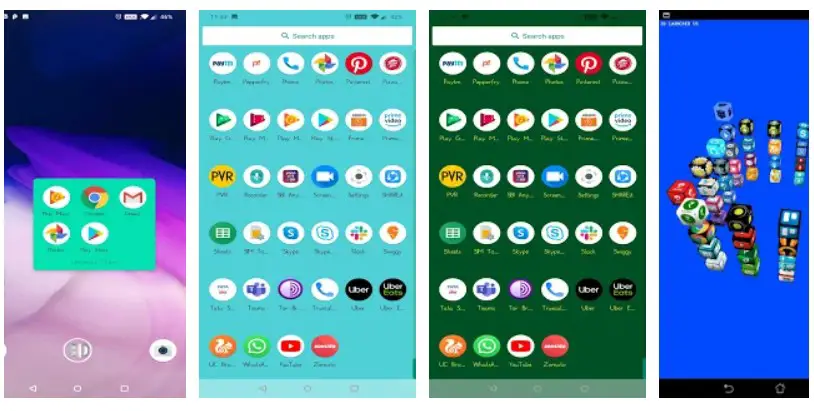 This Launcher is one of the best attempts at getting a 3D feel on your device. Here, you can use 3D shapes to set app icons. As expected, this 3D Launcher is easy to use.
A Hide feature helps you keep your apps from prying apps. Besides, the Launcher offers different transition effects with a 3D feel.
Since it is free, you can save your cash for other projects. But the Launcher also supports adware.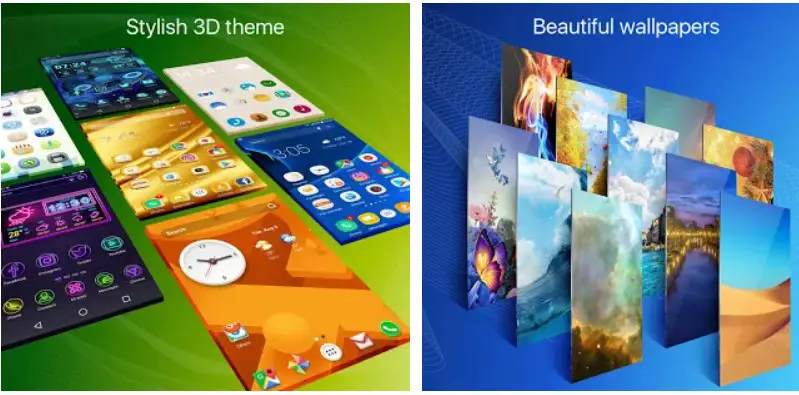 There are many things to love about the ACE Launcher. First, it has a set of 3D live wallpapers that will make your Android device screen come to life. As for the themes, you will have an updated collection with a set of news icons. You can even change the appearance of your keyboard with this feature.
Optimizing your device is also easy with this 3D Launcher. For this task, you can use the junk cleaner to wipe unwanted stuff on your phone. It is even possible to keep your battery in top shape by using the battery saver option.
The Home Screen is also fantastic. If you don't like the original look, it allows you to rearrange the home screen layout and or change the font. The developers offer this Launcher for free. With this in mind, it stands as one of the best 3D launchers for Android.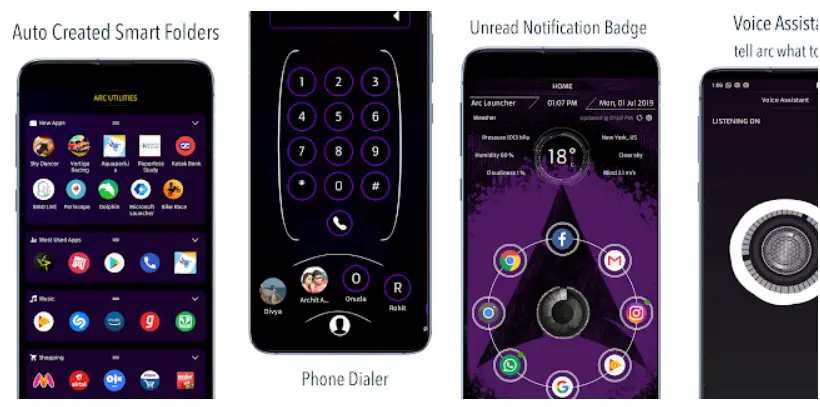 When it comes to features, ARC Launcher packs tons of options that will meet your needs. For instance, it supports an onboard music player, 3D home screen transition effects, app locker, and a one-time boost. You can also use voice commands to set the wallpapers, add contacts, and perform various functions.
It even boasts of a game engine UI for a futuristic 3D feel. So if you are a sci-fi enthusiast, this type of free Launcher will keep you hooked. Overall, it is one of the best 3D launchers for Android.
According to the developers, talented artists created the art featured on this wallpaper. For this reason, this theme includes attractive backgrounds and keyboards. It also offers up to 120 items for installation.
The interface is simple and easy to use. Luckily, this Launcher is free. But if you choose to ignore the adware, it stands as one of the best 3D launchers for Android.
Some people love blue as their favorite color. If you fall within this group, give this Launcher ago. Asides the blue inspired design, you can open any app straight from the lock screen. You can also read your messages from the screen.
Blue launcher is very attractive and quite popular among other free 3d launchers. We think you'll love it.
Read next: The 5 Best Android Launcher For Better Battery Life // 8 Best Lock Screen Apps For Android // 7 Best Free Offline Music Player Apps For Android