Is your Fitbit not charging? You're not alone, a lot of users have reported issues on how their Fitbit suddenly stopped charging, we're guessing this is your situation right now hence you're reading this post, relax, we might have a few tricks to help fix your fitbit charging problems.
Wearables are extremely important to your daily living. These devices are useful for checking your vitals, keeping fit, and even connecting to your smartphone while on the go. But then what do you do when your Fitbit is not charging. As with most electronic devices, your Fitbit could develop faults when you need it.
These faults range from your Fitbit not charging to your Fitbit not showing any notification to having syncing issues, etc. The top of these issues is the Fitbit charging. You don't have to take your smartwatch to the technician for repairs if you can apply these solutions.
Trending: The Best Wireless Alarm Systems Under $300 in 2020
Fitbit not charging? Follow These Steps to Make Your Fitbit Charge Again
If you've been using your Fitbit smartwatch for a while, you might have experienced charging issues. It is extremely important for you to know the steps to take to make your Fitbit charge whenever it develops any charging fault.
A Quick Summary of Fitbit Product Features
Fitbit consists of a series of smartwatches, wristbands, and trackers with touches of elegance whilst still maintaining a sporty look. It has several variants– Fitbit Charge 3, Fitbit Versa 2, Fitbit Charge 4, Fitbit Versa Lite, Fitbit Inspire HR, Fitbit Ace, Fitbit Inspire, etc. Each of these devices comes with premium features that are geared towards keeping you fit and increasing your productivity.
These wearable devices are made with lightweight materials and they waterproof and dustproof. You can wear the Fitbit devices to swim and track your progress over time.
Most of the Fitbit wearables measure your steps, heart rate, sleep, and sleep stages. You can customize the devices to suit your style and needs. Fitbit wearables also support NFC contactless payment for goods and services. Ensure you watch out for shops that accept NFC in your location.
The Fitbit devices have a lot of customizable features. You'll need to download and install the Fitbit app on your smartphone to access these features. The wearable devices work perfectly for most android and iOS devices.
Read: Fossil Gen 5 Vs Gen 4 Comparison: Should You Upgrade?
How to Solve Fitbit Charging Issues
You can follow these simple steps to make your Fitbit charge again.
1. Clean the Charging Cable and Ports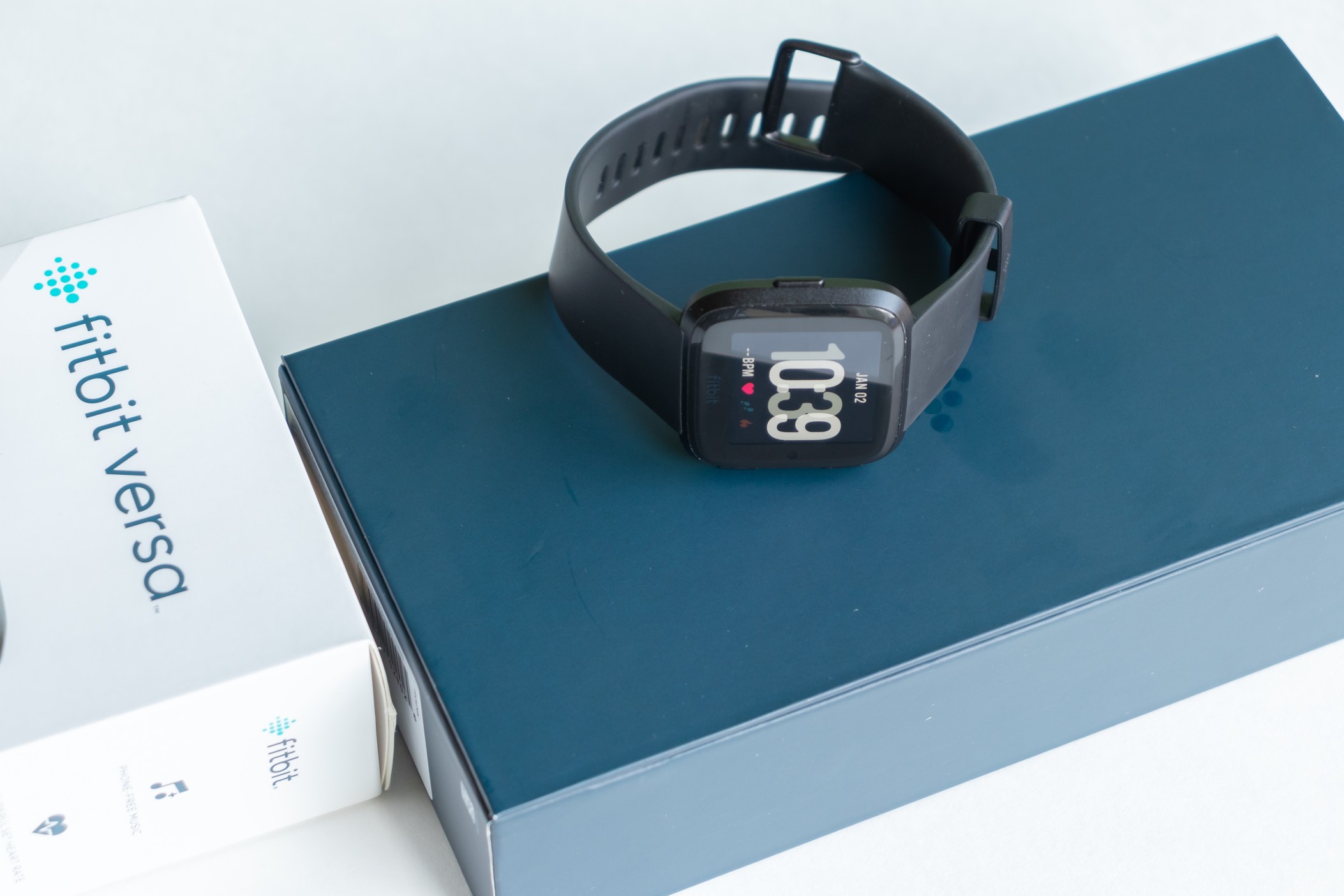 Whenever you notice that your Fitbit has stopped charging, the first thing to do is clean both the charging ports and cable. As a result of debris and dirt that may have accumulated over a long time, it could clog up and make your smartwatch to stop charging. You can also check if the charging cable is not broken because your Fitbit could stop charging as a result of this fault.
2. Use a Different Charger to Charge Your Fitbit
If after you've cleaned the charging cable and ports and your Fitbit is still not charging, then you should consider changing the USB port. It could be that your USB port has faults. You can also use a recommended UL certified wall charger to test if your Fitbit will charge.
3. Check if Your Fitbit Charging Pins are Well Connected to the Charging Ports.
You should check if your smartwatch's pin is aligned with the charging cable. Your Fitbit will not charge if it is properly connected.
4. Check If Your Fitbit Charger is Heating Up
Sometimes the Fitbit charger could heat up and stop charging. Disconnect the charger from the source of power and let it cool for a while before you connect it back to electricity. This could occur as a result of hardware malfunction. If the heating persists,  then you should get a new Fitbit charger.
[amalinkspro type="showcase" asin="B01LZKMVEC" apilink="https://www.amazon.com/dp/B01LZKMVEC?tag=droidrant-20&linkCode=osi&th=1&psc=1″ new-window="true" addtocart="false" nofollow="true" sc-id="4″ imgs="LargeImage" link-imgs="false" specs="Unique: 2 piece replacement charger cables are designed for fitbit charge 2, not compatible with other models.~~~Convenient: 2pcs charging cables for replacement, you can put one cable at home and another at hand so you can charge your Fibit Charge 2 in anywhere and anytime.~~~Safe: Voltage regulator (PTC) inside, can prevent your fitbit charge 2 from being damaged by overcurrent.~~~" btn-color="#ff9900″ btn-text="Buy on Amazon" alignment="alignnone" hide-prime="0″ hide-image="0″ hide-reviews="0″ hide-price="0″ hide-button="0″ width="750″]Zacro Fitbit Charge 2 Charger 2Pcs Replacement USB Charger[/amalinkspro]
5. Check If Your Fitbit Device Is Wet
Ensure you dry your wearable device before charging it.
6. Restart Your Fitbit
If all of the above steps fail, then you should consider restarting your Fitbit device. Each Fitbit wearable has different ways of restarting it. Check out the approved way of restarting your device on the official Fitbit website
Wrapping Things Up
Follow these steps to get your Fitbit charging when it develops faults. If there is a need for you to purchase a new Fitbit charger, endeavor to buy a Fitbit stock charger because the knockoff chargers could cause more damages to your Fitbit device.
[amalinkspro type="showcase" asin="B07TWFWJDZ" apilink="https://www.amazon.com/dp/B07TWFWJDZ?tag=droidrant-20&linkCode=osi&th=1&psc=1″ new-window="true" addtocart="false" nofollow="true" sc-id="4″ imgs="LargeImage" link-imgs="false" specs="Use amazon Alexa built in to get quick news and information, check the weather, set timers and alarms, control your smart home devices and more all through the sound of your voice (third party app may be required; amazon Alexa not available in all countries)~~~Based on your heart rate, time asleep and restlessness, sleep score helps you better understand your sleep quality each night. Also track your time in light, deep and rem sleep stages and get personal insights~~~Track heart rate 24/ 7, steps, distance, calories burned, hourly activity, active minutes and floors climbed. Syncing range – up to 6.1 meter~~~Get call, text, calendar and smartphone app notifications when your phone is nearby. Plus send quick replies and voice replies on android only~~~" btn-color="#ff9900″ btn-text="Buy on Amazon" alignment="alignnone" hide-prime="0″ hide-image="0″ hide-reviews="0″ hide-price="0″ hide-button="0″ width="750″]Fitbit Versa 2 Health and Fitness Smartwatch with Heart Rate, Music, Alexa Built-In, Sleep and Swim Tracking[/amalinkspro]