Since the age of the internet, there have been many types and varieties of phones that people use. One of them is the Java phone, and we also have the Symbian phones and Blackberry. These phones have served their purpose but as technology advanced, there was an improvement with the inception of Android phones, Windows phones, and iPhones.
Everybody wants to use an iPhone, Why? Is it because it is the world values the most presently or because it has some features that the Android doesn't have? In fact, the iPhone 11 Pro Max is the most powerful apple smartphone currently. It has a six-core CPU with only 4GB of RAM.
We bet that an Android phone would take more technological tools to meet up with this.
The iPhone is a widely used smartphone and many people can testify to its awesomeness. Its camera is qualitative especially its video recording feature is one of the best in the market today, its operating system is unrivaled, and its service never disappoints. If you ask people around you the value of an iPhone, they would tell you it is worth the price and more.
So, does that mean Android phone makers like Samsung, Huawei, even Google itself can never meet up to an iPhone's standard? No. The iPhone might be expensive and have all the features in the world but still, the android phone possesses a wide structure that allows it to sell in the market without being relegated to the edge.
Reasons why Android is preferable to iOS
We have many reasons to tell you why android phones are preferable to iPhones and why you should still pick android phones anytime and any day. This list would help you out in your choice of picking and you should relax your nerves to note the mind-blowing features of an Android phone.
1. The price tag
Everybody likes the idea of having an iPhone but everyone cannot own it. This simply means it is not the best option for everyone. We've had long experience of using both iPhone and Android. There are lots of Android phones available to you in sizes and shapes, unlike the iPhone. Well, we will not dispute the fact that the best android phones are almost as priced as the iPhones; but the android phone is more customizable and versatile.
The new Samsung S10, now the S20 model is generally compared to iPhone 11 due to its stricture, visual and operation, at least until Apple reveals its device for 2020.
You can get the Samsung mobile for a lower price with the same function, even though they also keep upgrading their systems. You can get an Android phone for as low as $200 with good features in it. The Android market has made it easy for people to be able to cope with the expensive lifestyle of smartphones because sometimes, luxury isn't for all.
2. Durability
The iPhone is loaded with every App you want, same goes for Android. With the setting and production of both phones, you would think the iPhone is more durable than Android phones. No! You are not wrong, but you just need to know better. The android phone has always banked on one special feature that makes it top other types of phones, and that is the battery life. No matter how expensive an iPhone is, it can never compete with an Android on durability.
Good things don't last is just the perfect word to use for an iPhone product. An android battery ranges from 2000 mAh to 7000 mAh, Huawei phones are perfect examples. It could last you for 3 days without charging and unstoppable usage. The iPhone rarely has up to 3500 mAh and this is one the major problem an iPhone user encounters. When getting an iPhone, its best to get a powerbank with it. This doesn't mean that the iPhone's battery is bad but the value is higher in mAh on flagship phones.
3. The App stores
The apple store is bigger than the android play store. In fact, there are lots of apps in the Apple stores that don't exist in the play store. But the problem here is that most apple store product has a price tag.
Or we should say it in this simple way; most essential apps to the iPhone have to be bought. This doesn't or rarely occurs on the play store and you can get your apps for free. The apps that have to do with buying on play store are not really important to an Android phone, they are either used to hide something or do an advanced search.
Also, as expensive an iPhone can be; the iPhone models can only connect to each other. This means that you cannot receive or send an app or file to an Android. Android phones on the other part can't receive or send files to iPhones but all android phones can connect to each other. The Xender and Flashare app are originally made for Android phones, while Bluetooth exists in both smartphones.
4. Camera Features
This is a fun time! So, buckle up. Studies have shown that 80% of young women only check 1/10 of phone features before buying, and that is the camera.
This is why most of them prefer to use an iPhone. Some ladies wouldn't mind the price as long as the camera is good, not the model. For this reason, Android production has improved rapidly just to meet up with demands. As of 2010, Techno phones are like a 5mp camera. Just within that year till now, there has been a real change in the camera quality.
The Samsung S10 released in 2019 has a 40mp back camera. That's a whole lot and you'd think that's it but Samsung even further raised the bar this year with the s20 ultra being capable of up to 100x zoom.
Other android based products like Samsun, The Google Pixel, Huawei, Oppo, and many others have upgraded when it comes to the camera. The iPhone camera is the best but having a second thought, you would want to spend less considering the fact that that you can pose for the camera on any latest android and be satisfied with the quality. Let's note that iPhone and Android cameras cannot be compared to Digital cameras.
5. Storage facilities
Someone made a joke out of context; he said iPhone storage is bigger than the world map, not funny right? Well, we didn't laugh too. But come to think of it, the latest iPhones have up to 200GB ROM and 16GB RAM, you might want to laugh at the joke now.
iPhones are known for big storages, likewise an Android phone. But the striking difference is the fact that you can extend an android's memory with the SD card or memory card, an iPhone doesn't have a provision for memory card.
Certain Androids like the Samsung mobile are widely decorated with large storage and you don't need to go the extra mile to secure an iPhone when you can easily get an Android with an extension of 8GB, 16GB, and 32GB memory card. An android phone also supports a USB on-the-go (OTG).
6. Screen size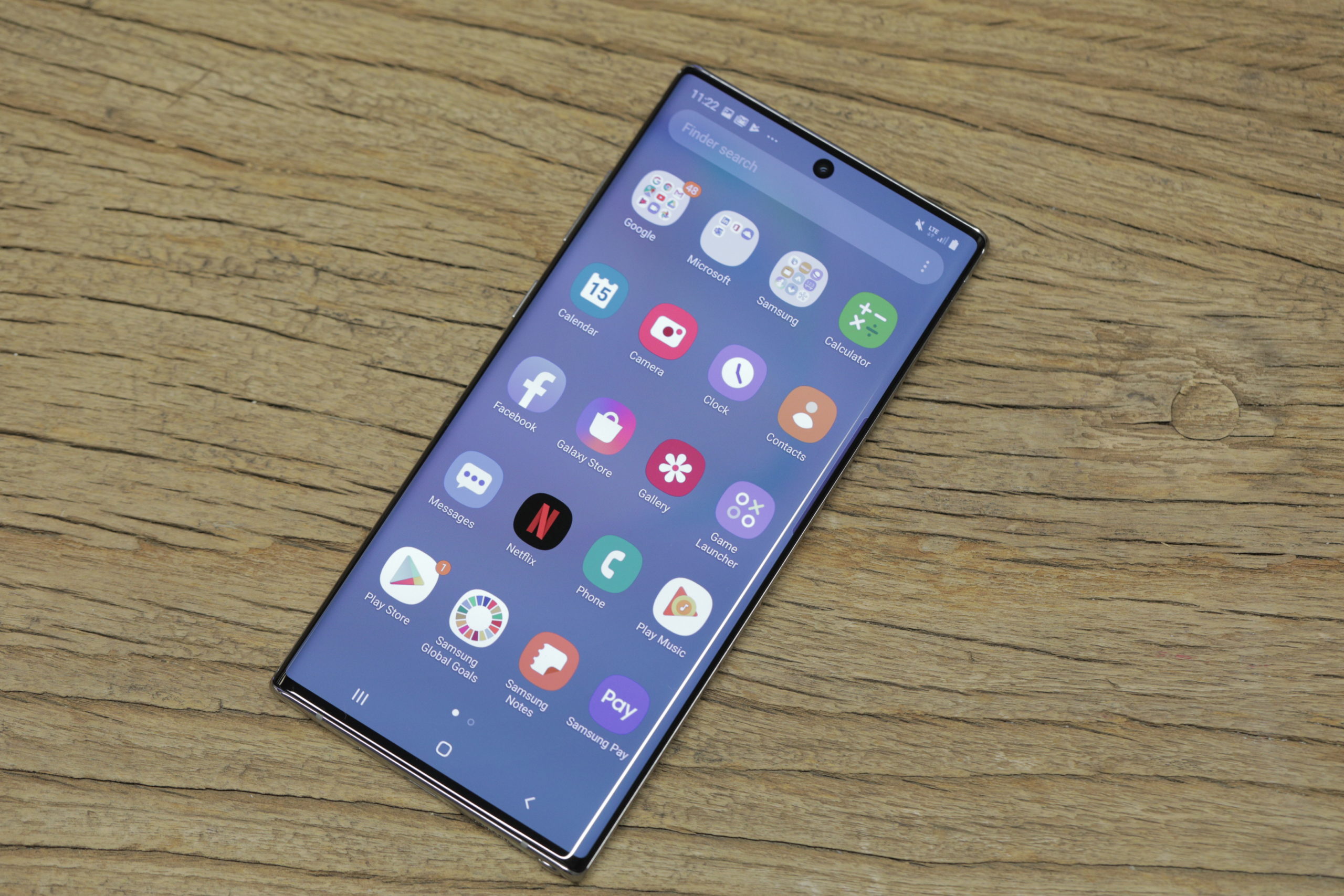 In case you're searching for the greatest screens accessible on cell phones, Android is your decision. There's always been a pattern towards super-sized cell phone screens to such an extent that another word, phablet, has been instituted to portray a composite telephone and tablet gadget.
The first set of phablets offered by Android is the greatest. Samsung's Galaxy Note 8 comes with a 6.3-inch screen, for example. Using the iPhone X or iPhone 11, iPhone offers nothing more than a 5.8-inch screen. In any case, if the size is your preference and comparing the cost, then Android's is your decision.
The Note 10+ is about 6.8 inches while the Galaxy s20 ultra has a whooping 6.9 inches.
7. Compatibility
Buying a cell phone implies owning a few embellishments for it, for example, speakers, battery cases, or just extra charging links. Android phones offer the most stretched out selection of adornments. You are aware that Android utilizes USB ports to interface with different gadgets, and USB ports are accessible for all intents and purposes all over the place.
Apple utilizes a Lightning port. There are a few focal points to Lightening, similar to the fact that it gives Apple more interfaces over the nature of the accessories that exist on the iPhone, yet it's less broadly perfect. In addition, on the off chance that you have to charge your phone at the present time, individuals are bound to have a USB link helpful because almost everyone uses an Android.
8. Intelligent assistant
We all know we can't compare the latest iOS 13 with the Android 10 pie edition, the difference is clear. In a few years' time, cell phone highlights and usefulness will be driven by voice interfaces and computerized reasoning. On this stance, Android has a reasonable lead. How?
Google Assistant, the most noticeable man-made consciousness on Android, is very ground-breaking. It utilizes everything Google thinks about you and the world to make life simpler for you. For example, if your Google Calendar realizes that you're having a date by 8:00 pm and that traffic is horrendous, Google Assistant can send you a notice instructing you to leave early.
Well, we are sure you must have heard of Siri, if not from research, it has been widely used in some movies. Siri is Apple's response to Google Assistant for man-made brainpower. It's improving constantly with each new iOS discharge. All things considered, it's despite everything constrained to genuinely basic assignments and doesn't offer the propelled smarts of Google Assistant. To cap it all, Google Assistant is available for the iPhone. This is another win for Android.
Samsung also has its customized version called Bixby.
9. Available Launchers
The absolute most baffling part of utilizing an iPhone is its unyielding home screen. You get one symbol for each application, which you can thus orchestrate into organizers on various screens. Be that as it may, you can't orchestrate those symbols as you like them; you can just rework their request, which makes the entire procedure of sorting out the home screen very difficult.
On an Android gadget, conversely, the default Android launcher is anything but difficult to supplant. Gadget producers routinely do this, with blended outcomes, yet the genuine advantage is that you can remove the default launcher and replace it with one that you like. We truly like the Microsoft Launcher, which began as a side venture yet has transformed into a genuine one.
iPhone only has one round button, which you could tap, double-tap, or press and hold to achieve undertakings. Android, paradoxically, generally incorporated a column of three buttons along the base. The Home and Minimize button work practically equivalent to the Apple button taps. However, the Back catch is exceptional.
Recently for both android and iPhone, the buttons are gradually vanishing, supplanted by a progression of gestures; however, the idea of a committed Back button in Android remains. Application designers attempt a wide range of stunts to repeat that usefulness in iOS applications, with blended outcomes; however, we can't dispute the fact that we miss the Back button each time we handle an iPhone for any time span.
---
There are still many reasons to pick an Android over iPhone. A few people esteem the operating system, while others will think progressively about battery life or versatile gaming. Nonetheless, while picking a smartphone, you should choose a device that best addresses your issue.
Smartphones will keep advancing; it is just like cars and smartwatches. You keep trying to meet up with the trend, but it requires money. So, if you are complacent, an Android device will suit best for you.
What people are reading: