If you go to Amazon looking for budget earbuds under $50 to buy, as many results pop up like the Treblab xfit earbuds, you should find the BEBEN X8 Bluetooth earbuds among the list as well unless its not available at the time but as at the time of writing this post, it's live and available for anyone to buy for less than $40.
The description on its Amazon sales page looks good, the reviews are not bad either and it has Bluetooth 5.0, that's great and IP68 waterproofing, that's huge but are the BEBEN X8 Bluetooth earbuds worth buying? This is why we're writing this post.
Quick note: The earbuds are up to 64% off right now on Amazon, get it here fast.
Let's get started.
BEBEN X8 Bluetooth 5.0 True Wireless Earbuds Build And Design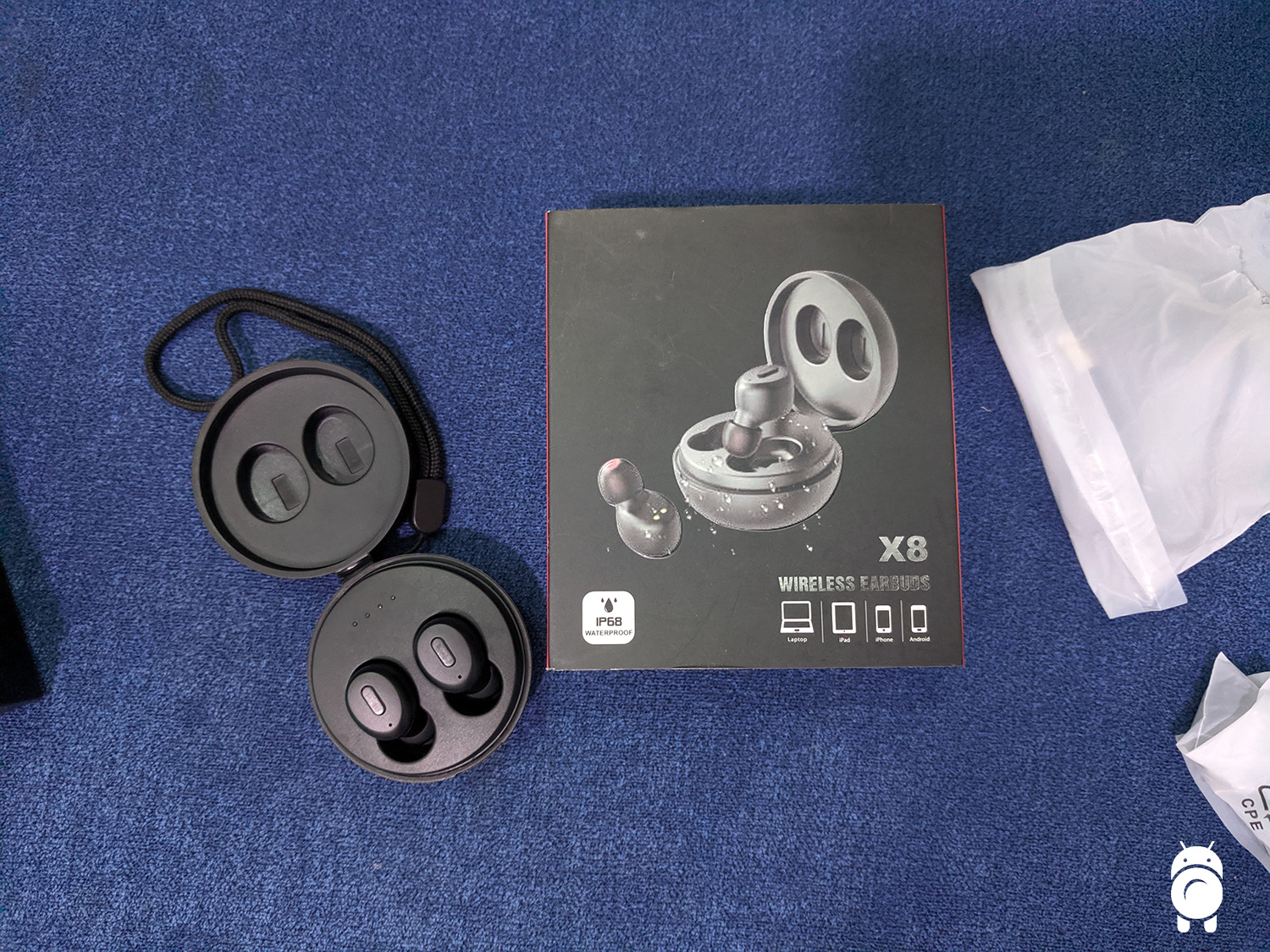 One of the very first things to look at when buying these budget earbuds is the design and build quality, sure it applies to flagship earbuds like the Galaxy buds or the Pixel buds, even the Apple Airpods as you're paying for premium quality design however sometimes, some things still give.
In terms of build quality and design of the BEBEN X8 Bluetooth 5.0 True Wireless Earbuds, they're solid, not that bad at all. There's one thing we always look forward to when we get new earbuds.
For starters, the earbuds come tucked in this giant casing that well, just doesn't do it for us in terms of making it easy to carry around, but they were wise to include a handle that makes it easy for you to attach your earbuds to say your jeans or just hold them, love this.
The earbuds in case weigh 2.7 ounces and are minimal in design with a normal USB charging port added to the side and tucked away unlike the modern Type-C charging port available on the Boltune BT-BH024 wireless earbuds. The device has LED lights to indicate charging and case battery capacity levels, another lacking feature on the previously mentioned earbuds.
BEBEN X8 Bluetooth 5.0 True Wireless Earbuds Controls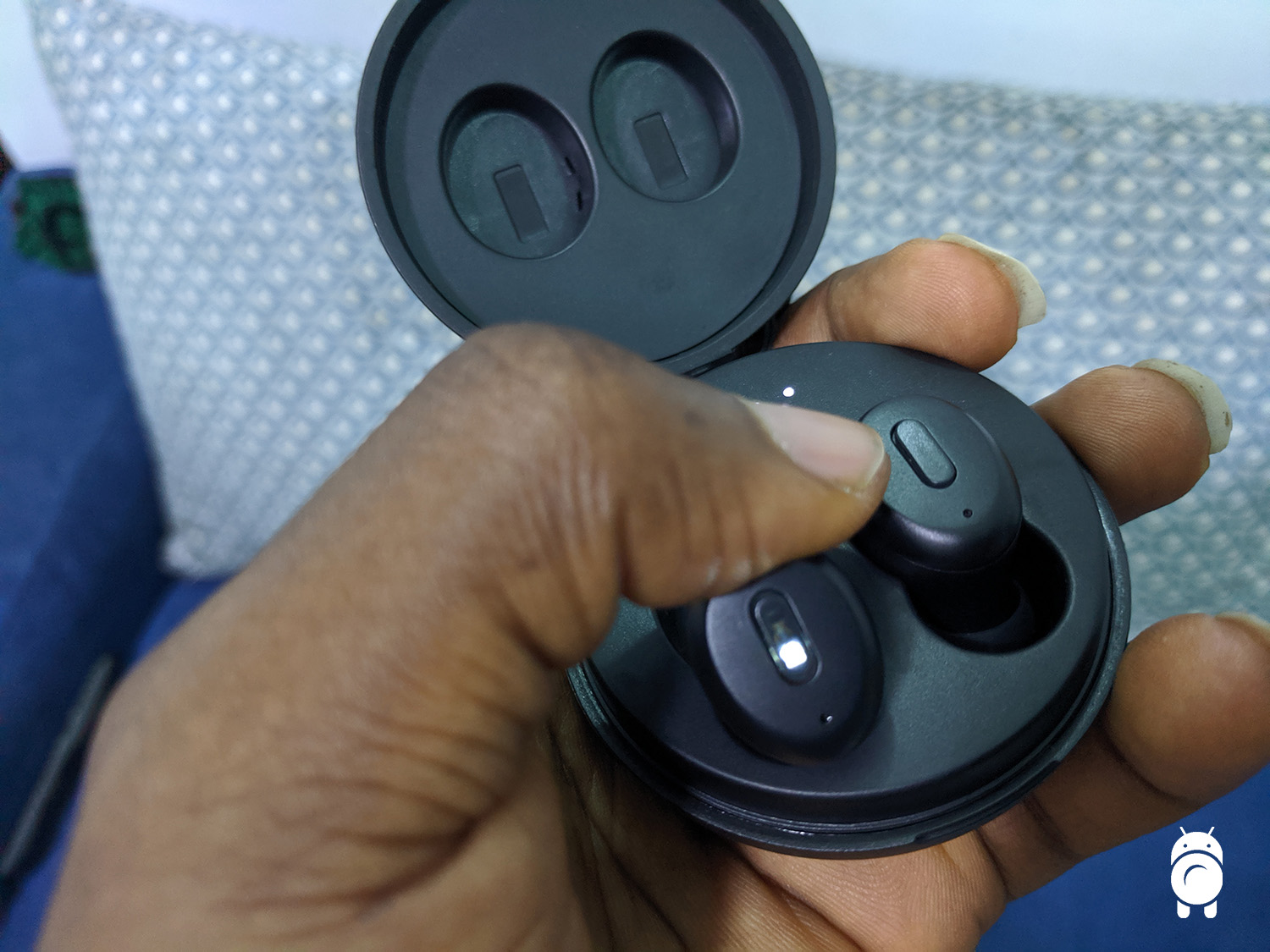 The earbuds themselves are a little huge too with physical control buttons to control your music play. Here's how they work:
X8 Left earbuds:
Turn on the earbuds by pressing for 3 seconds
Long press button for 5 seconds to turn off or just pop them back into the case.
Go to previous music by tapping it twice.
Hold down to increase volume.
Press once to play or pause.
X8 Right earbuds:
Turn on by pressing for 3 seconds
Long press button for 5 seconds to turn off or just pop them back into the case.
Tap twice to go to next music
Hold down to decrease volume.
One tap can also play or pause your music.
There are more details on what the button can do on the instructions booklet packaged with the earbuds, they're actually quite intuitive.
BEBEN X8 Bluetooth 5.0 True Wireless Earbuds Comfort and Fit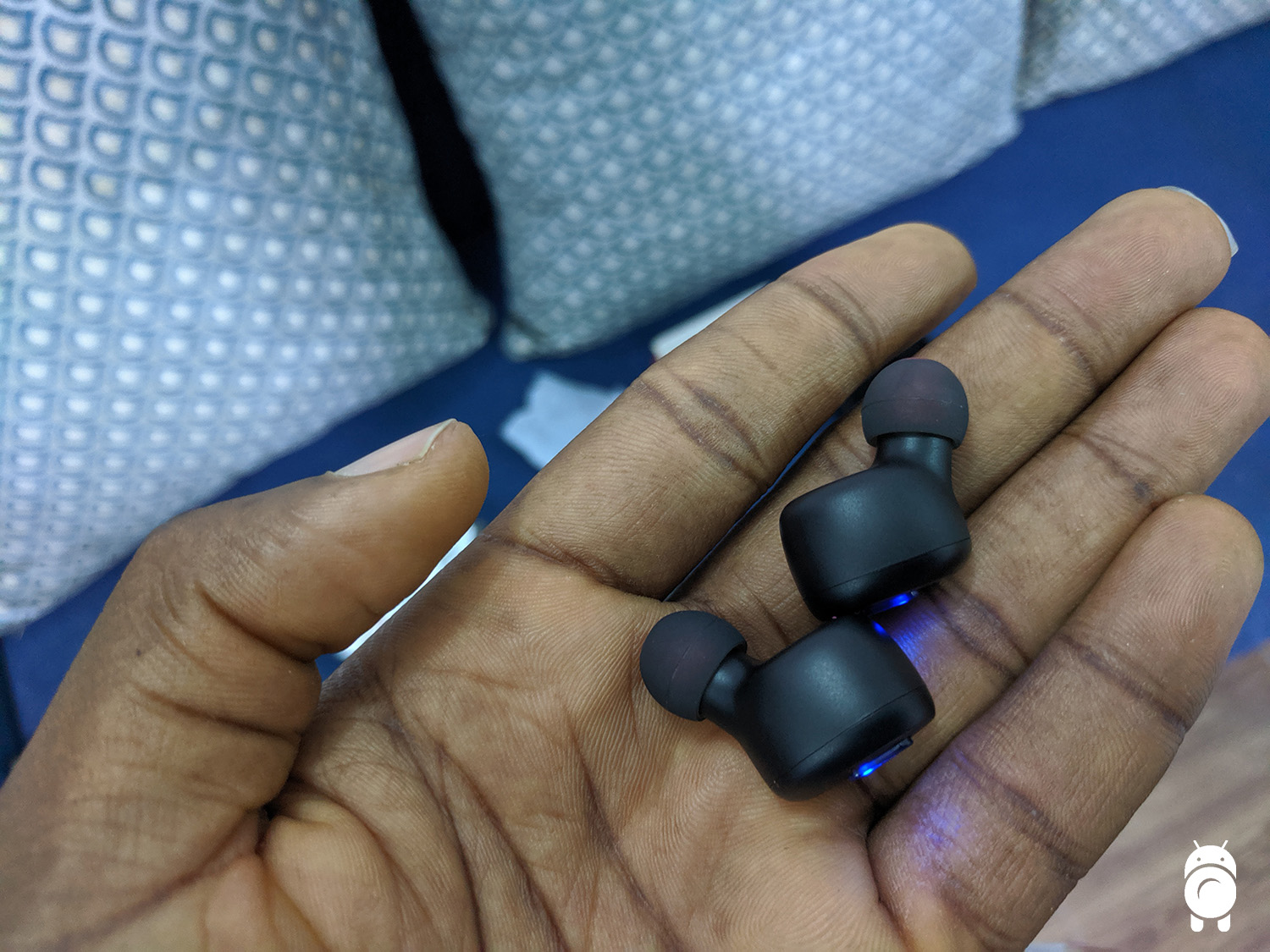 As mentioned earlier, the earbuds are quite huge but depending on your eardrum size and the ear tip you choose (The earbuds come with the standard packaging of different ear tip sizes based on your choice).
The medium sits pretty in my hear, it works for me but severally I've noticed the sheer size of the other end of the earbuds pulling off, my guess is that's where the batteries are housed hence the promised uptime of the earbuds may actually be met, fingers crossed for different sections.
In summary, they're not the best in terms of fitting and comfort but they'll do just fine if you choose the right ear tip.
BEBEN X8 Bluetooth 5.0 True Wireless Earbuds Connectivity And Sound Quality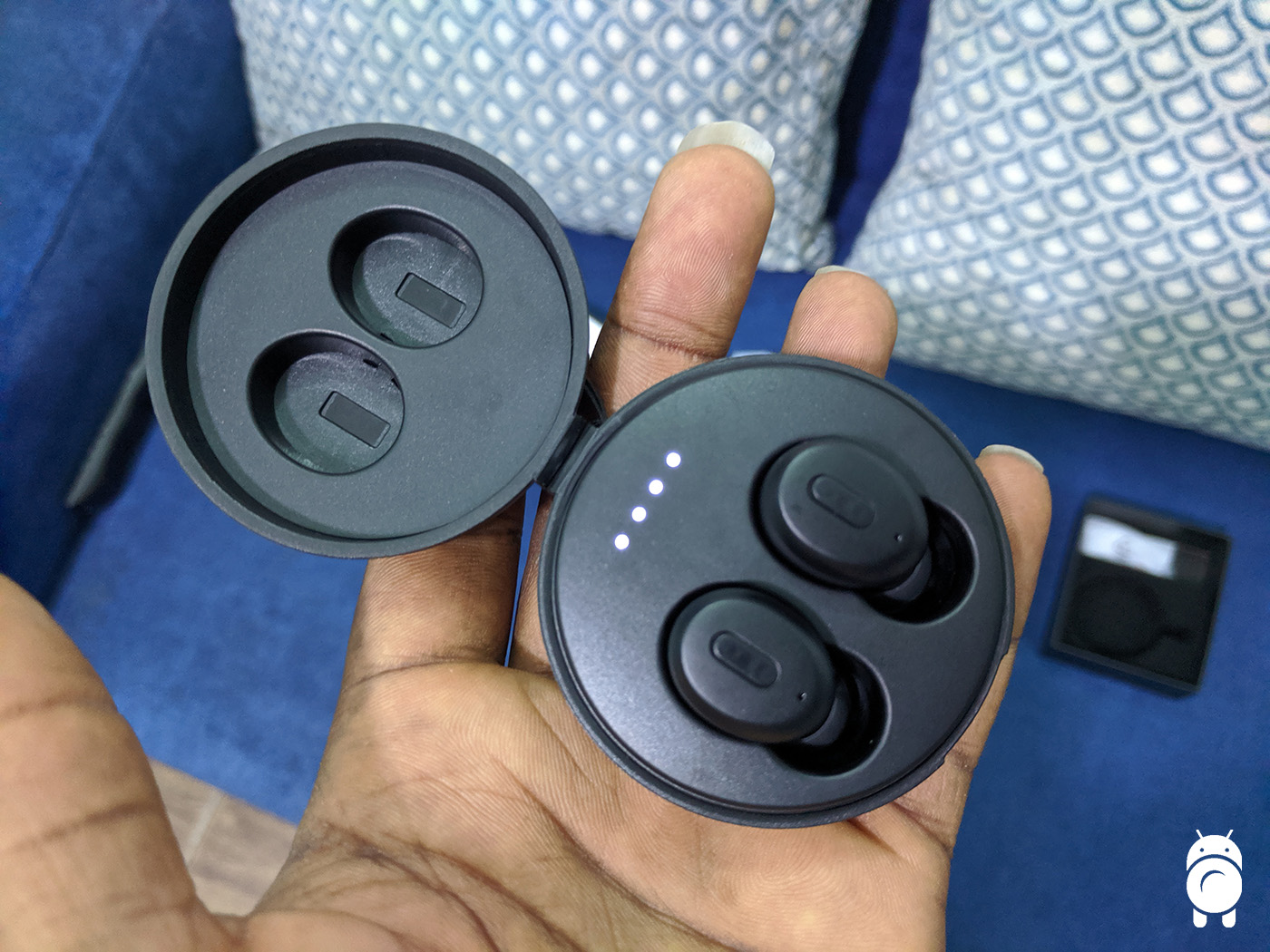 We're talking about these two important parts of the earbuds in this section.
For starters, connection wise, you have no problem with the BEBEN X8 earbuds, they pair well as long as the Bluetooth radio on the other device isn't broken, they also work with iPhones as well as they connected seamlessly with my friend's iPhone 7 so if you're convinced you may have to switch to an iOS-based device sometime, they will still serve you well.
Sound quality-wise, if you haven't had the chance to test out premium buds, you won't notice much at all in terms of the kind of quality. While it doesn't have the AptX audio tech like the Boltune, it has 3D Sound Effect & Binaural Stereo Effect that equality works well, pair this with the Dolby Audio effect available on Samsung Galaxy Phones like the A51, and you'll get some pretty nice output soundwise.
The bass is up there and you can hear everything clearly, for the price the sound quality is also not that bad at all.
BEBEN X8 Bluetooth 5.0 True Wireless Earbuds Battery life and other features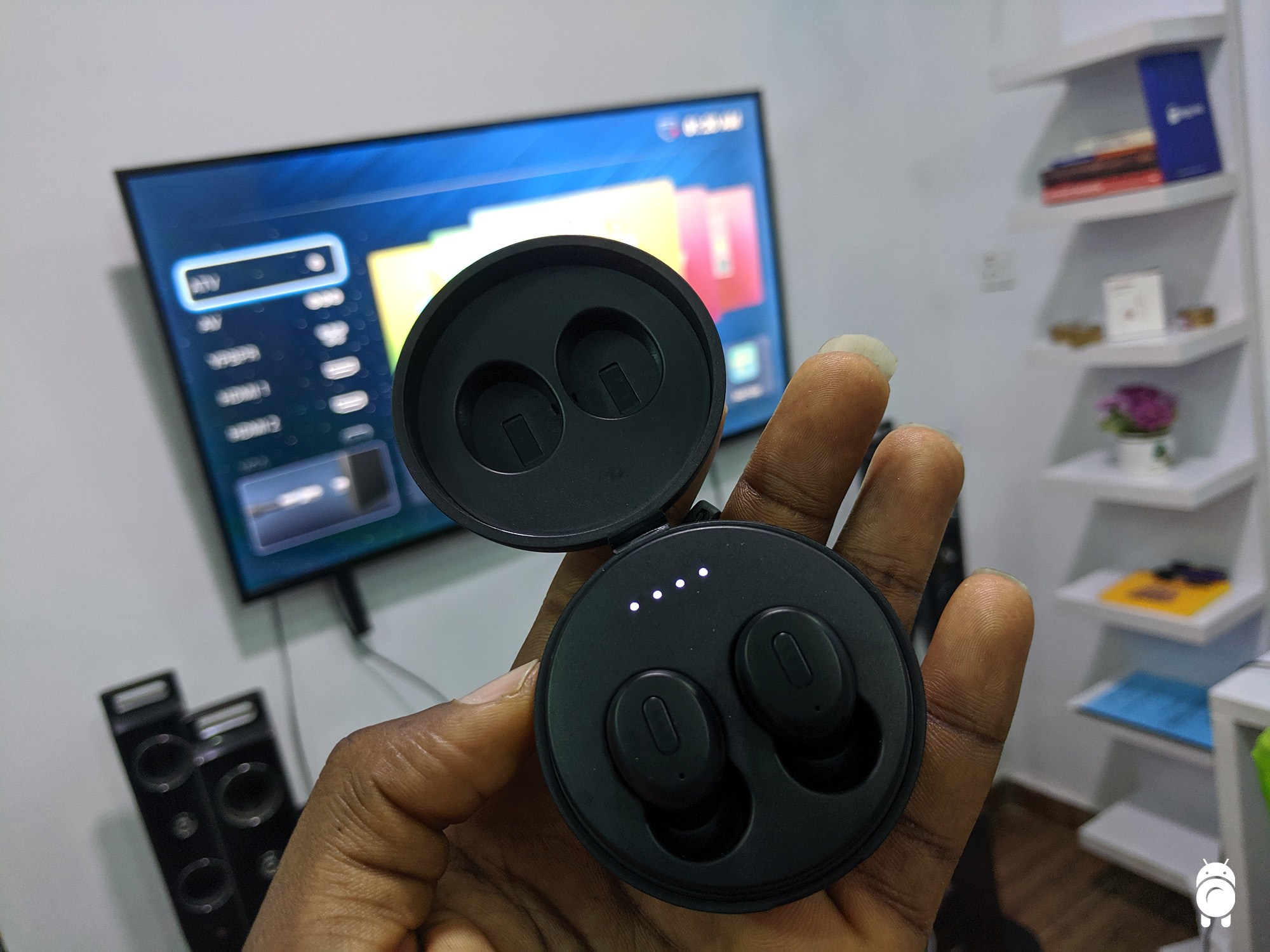 The BEBEN X8 earbuds offer up to 70 hour standby time with talk/listening time pegged at 6h at a single full charge of the earbuds, the charging case has 600mAh power to power the earbuds and it takes about an hour and a half to fully charge.
While we didn't exactly push the earbuds to know how much they'll truly last, five hours playtime looks like a sure thing based on the indicators.
One very impressive feature of this device is that it has an IP68 rating, the kind of rating that's found on flagship phones, this rating makes the earbuds not just splash resistance but this certification makes it possible to work while being dunked into water.
This is very good if you frequent the pool or work around a place with huge body of water.
The high-definition mic on the earbuds make calling very easy so if you're concerned about the ability for the devices to make good calls then they're not that bad and would serve you well.
In Conclusion
The BEBEN X8 earbuds are on sale at a dirt-cheap price and have the features of a flagship earbuds like the IP68 waterproofing feature, the sound quality, Bluetooth 5.0 and overall a great device.
Read next: The Best 30000mAh Power Banks to Buy