Action-Adventure games are so popular that many people are searching and asking questions like, "what are the best action-adventure games for android in 2020?"  If you are looking for the best action games to play, look no further because we have compiled a list of 10 best action-adventure games to play on your Android device.
Action-adventure games are the most popular genre of gamers who love to play. They have a unique way of getting you glued to your device for long. There are a variety of action-adventure games, ranging from fighting games to shooting games.
Related read: The Best Budget Phones For Adventure Games Under $300
Top 10 Action-Adventure games for Android 2020
You're looking for adventure games for your device, here are our top 10 recommended games arranged in no particular order.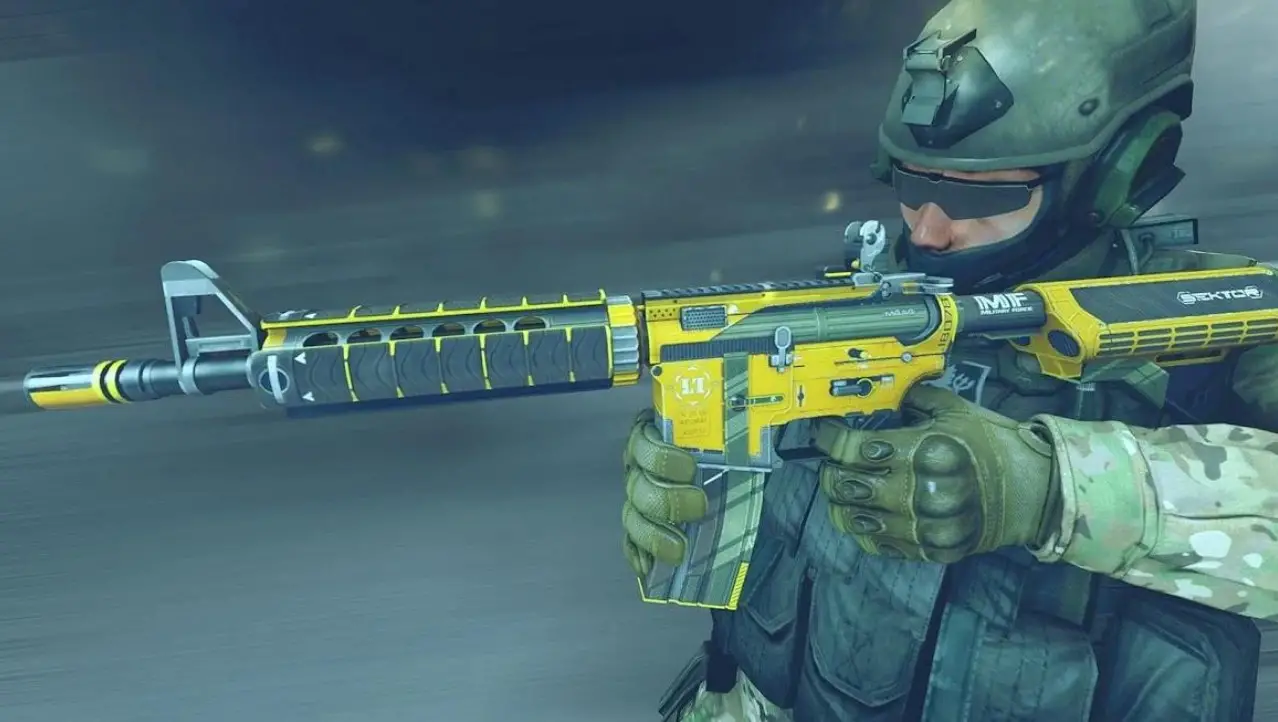 Cover Strike War is one of the best action-adventure games for android, and it is an offline game with exciting gameplay and storyline. The game is centered around black ops missions. As a player, you are saddled with leading a special ops team to fight against terrorists and win eventually.
There are two options available for you in this game, you either live or die. The excellent graphics and beautiful environmental background in the Cover strike war make it worth playing.  There are various modern weapons and guns featured in this game. If you love shooting, you will find this game interesting.
https://www.youtube.com/watch?v=au8tiablzqw
Are you a fan of Samurai fighting games? Are you looking for a great action game to engage your mind with? Do you want to enjoy the experience of embarking on an adventurous journey with wars? Then Legacy of Warrior is for you. It is one of the best action-adventure games with astonishing graphics and exciting gameplay.
It allows you to get engrossed in challenging missions, fighting quests, and Samurai battles. The game features open spaces, HD battlefields, adventure worlds, excellent war tale, combos, weapons, and intuitive touch screen controls. You will love Legacy of Warrior in no small way.
Leave aside the many shooting games mentioned in this article, Alto's Adventure is one of the most installed adventure games on the play store and features an endless runner game of alto snowboarding and avoiding obstacles.
Abit like subway surfers but more. WIRED called it a piece of interactive art. Minimal, and easy to play, this is the game for everyone who doesn't mind getting hooked on a simple beautiful beautiful gameplay.
World war Heroes is one of the best multiplayer action shooting games with players worldwide in a WW2 setting. The game has fantastic graphics and optimization, full of sensitive, intuitive controls and crisps graphics.
Part of the things you will love about World War Heroes includes the 7 legendary battle zones, over 57 weapon types (including machine guns, pistols, shotguns, rifles), 6 unique game modes with customized options to make your own rules.
Overkill 3 is an audiovisual spectacle shooter game full of guns. As a player, your goal is to lead the team to outright victory against the enemy's forces and fierce killing machines.  This latest version of the game features a cooperative multiplayer mode and endless mode. It has an evolving and varied gameplay.
You're required to travel long distances ranging from hostile deserts to industrial complexes and abandoned cities. The high-quality console graphics of this game is worthy of mention. This is a must-play for every action-adventure game lover.
Ninja Arashi is one of the best action-adventure and is a must-Play for every action-adventure game lover. It has mixed RPG elements and is an intense platformer.it has an addictive storyline and gameplay that gives you the best gaming experience. In the game, you play the role of a former mythical ninja Arashi who fights voraciously to save the life of his dear son from the hands of Orochi the devil. It features challenging battles, high quality graphic effects and easy intuitive movements.
If you are looking for the best action RPG for Android, then Soul Craft is all you need. Soul Craft is a role-playing action game where your mission is to bring back order in a world of chaos and anarchy. You are to play an angel's role and determine who wins the war (whether the god in heaven, the human race in the game, or diablo in hell). The game features five game modes (Hell gate, arena, time run, boss fights, and crystal defense).
In this Anti-Terrorist Squad shooting game, your sole mission is to get rid of terrorists across the world as a gallant member of the anti-terrorist squad. Anti-terrorist squad shooting-survival games is one of the latest action games for the new decade.
It features a beautiful sound effect, advanced enemy artificial intelligence, exceptional animations, realistic crisp graphics, and smooth game controls. You can never get tired playing this phenomenal game.
We recommend this game as the best game for army commando game players, and this action game is also our top pick as the best fighting game in 2020. It has an interesting storyline and features captivating graphic effects. Your sole mission in this game is to serve your nation and destroy enemies and terrorist groups that serve as a threat to your country. To enjoy this game, head straight to google play and download it and enjoy playing it offline.
Modern Combat 5 is one of the best action-adventure games for android 2020, and it is a multiplayer FPS action-shooter game. It has impressive graphic effects and high-powered weapons for better gaming experience. You are expected to create your squad from the 9 classes available in the gameplay.
Takashi Ninja Warrior is one of the best ninja revolution adventure games, and it has a collection of intense boss battles with stunning visual graphics. It has an exciting storyline from the land of secrets (Tochi).  You will serve as a Japanese ninja fighter whose sole mission is to end the corruption in the land of Tochi.
---
These games should serve you well, if there's a game that should be on this list that you know of, please let us know in the comments section, we are always looking for new additions.
---
Follow DroidRant on Facebook to stay updated.
Read next: 10 Best Racing Games For Android And iOS In 2020 // 12 Best Android MMO RPG Games | Role-Playing Games Of 2020